Four Big Steps! One Great Website!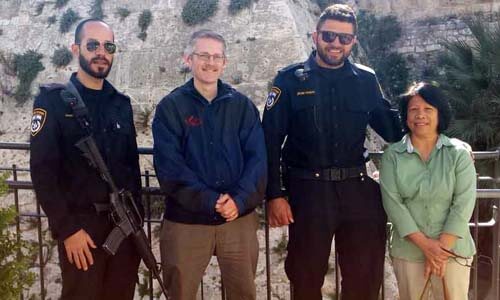 It's not impossible for someone to setup their own website. But it does take some skill. Here are all of the things Digital Dan Parkes will do for you, in the setting up of your website. And if you're really clever, you can do it yourself! But if not, we'll do it for you — and we'll do it well†.
---
† Here's why: Dan has been developing software for more than 20 years, and has also developed a lot of web management software. So when it comes to understanding this stuff, Digital Dan has got you covered.
If you want a website built by Digital Dan, you need to "Tel Dan"†. It couldn't be any easier than that. The cost for telling Dan is $0. And this is not the only part that will cost you nothing. The next step will also cost you nothing — and you've not made any commitment yet, and that's quite fine with us. Let's roll with it!
---
† This picture of Digital Dan was taken at Tel Dan in Israel. The picture above it was taken in Old Jerusalem, and this is of course a photo-op with the Israeli police, who were kind enough to allow us tourists the pleasure of taking the picture.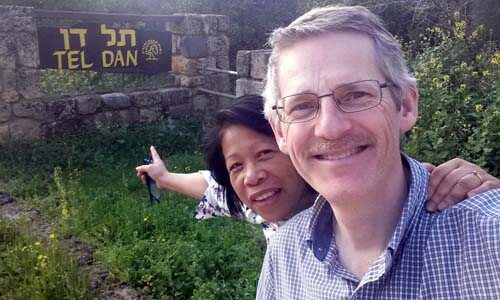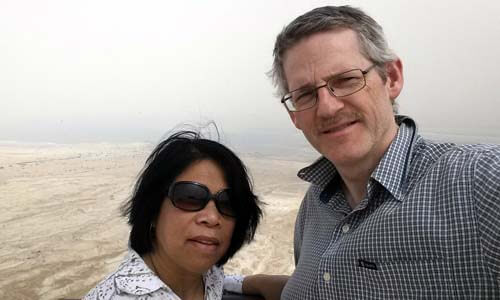 Step 2: Video Interview (N/C)
Just like the desert, websites can be very dangerous to navigate, filled with hot spots that will send the shivers down your spine. Yikes! Scaarrry! If you're feeling a little overwhelmed, don't worry. Digital Dan has got you covered.
At the second stage of your journey will be a free face-to-face video interview using state-of-the-art video conferencing software†. Expect this stage of the journey to take at least 1.5 to 2.0 hours, so we can gather all the facts. We'll explain to you details on what we can do, and make suggestions that we think you will want to hear, based on your stated needs. It's at this stage that most people really begin to see the potential of their website like never before — we'll let you known about some pretty amazing gadgets we've got up our sleeves, which can generate solid business leads for you.
---
† The video conferencing software on average takes less than a minute to install, and works on any computer, including smartphones.

Following the interview, we'll prepare for you an assessment which we will present at a second video meeting. (It usually takes us about a day to prepare the assessment.) Be prepared to spend up to an hour going over the assessment with us. This will give you a chance to see the work that is required, and exactly how much it will cost you.
If you are happy with the assessment, it's at this stage that you can give the go-ahead to start building your website. We realize that crossing the bridge can be challenging, but it's at this time that you will be provided with the terms and conditions, and upon your acceptance, we will require a non-refundable deposit before we will be able to commence the work. Normally, this amount varies between 25% and 35% of the cost of your website.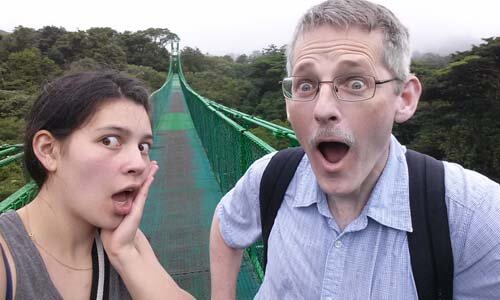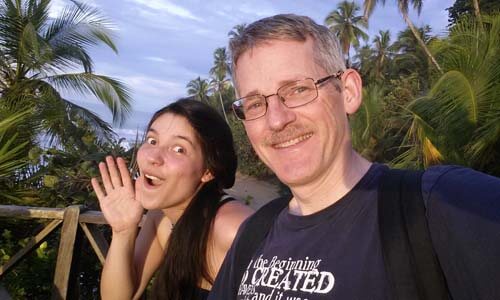 Step 4: Creation, Review & Go-Live!
Once we start building your website, we will work hard like beavers and create it to spec — with an important "time out" to make sure we are creating it to your exact specifications. That will normally require one or two more video meetings (where we can present what we have done to date). The video meetings allow for screen sharing, so it's ideal. These meetings can be really brief, but if need be, we'll spend as much time as is necessary to make sure that you are satisfied with the end product. We do want you to be entirely satisfied. Three business days before the expected go-live date, we will also require the balance of 70% owing on the website. For a normal (small business) website, we should able to complete the job within 2 weeks. The balance of payment owing will be required on your go-live date†. It's fun in the sun after that!
---
† The date we either ask you to change your DNS settings, or the date we surrender the website into your hands, so you can upload it to your own server.